Score: A Film Music Documentary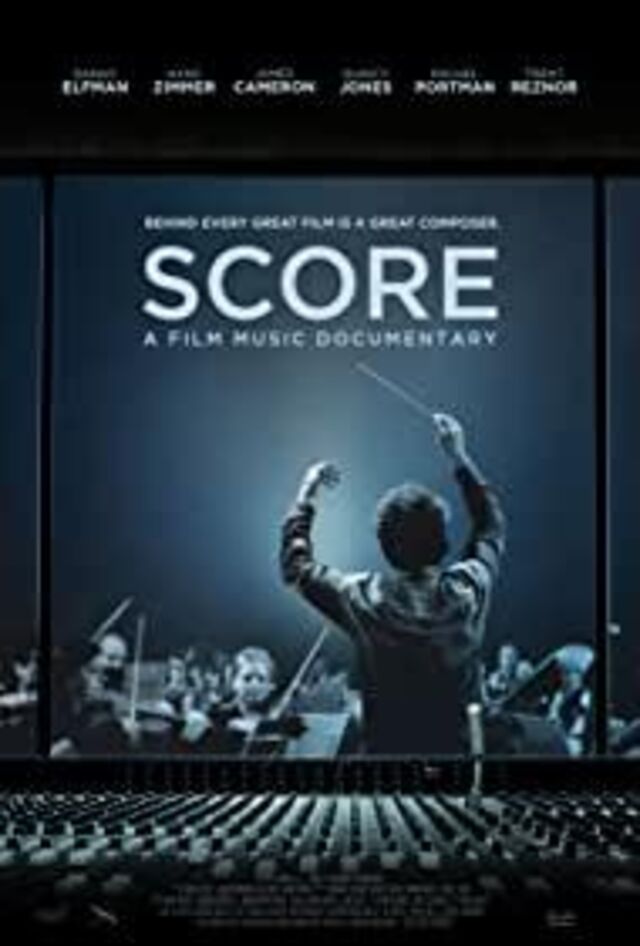 Score: A Film Music Documentary
Director:
Matt Schrader
Countries of origin:
United States
Language:
English
Release date:
September 5, 2017
Sound mix:
D-Cinema 48kHz 5.1
Aspect ratio:
1.78 : 1
Also known as:
Score: Cinema's Greatest Soundtracks
Score: A Film Music Documentary is an American documentary film directed by Matt Schrader , which was released in 2016. 
Details
Release date

September 5, 2017

Filming locations

Los Angeles, California, USA

Production companies

Epicleff Media
Box office
Gross US & Canada
$101,382
Opening weekend US & Canada
$8,088
User comments
( 20 ) Add comments
By Casey 2022-12-02 21:08:14

Even if it's all vulgar Hollywood craftsmanship, moviegoers are sure to be...

By Kole 2022-11-30 02:35:51

It is not so much that music has revolutionized cinema, but rather that, as an earlier art form, music has been infused into the emerging but still vibrant art of cinema. The love for movies has been strengthened more than once by music. Like images, music, like images, radiates from the creator's mind and spreads out to the hearts of every audience. This is the charm of movies and...

By Willow 2022-10-27 13:47:30

Very Hollywood, but no interview with Michael Giacchino. The BBC's Sound of Cinema is more comprehensive and much better than this...

By Elouise 2022-10-26 05:50:28

It feels like music creation can be completely independent of the image. A good soundtrack is one that leaves the sound and picture scene and can still give people a complete feeling, not just reminiscent of a scene. The film interviewed many professional Hollywood musicians, and also listed those historical heavyweights, but they are completely American-style soundtrack legends, and Europe and Asia are not mentioned... Slightly...

By Garett 2022-10-24 20:57:43

It accommodates the creation process, technological change, artistic innovation, musical style appreciation of important historical figures, and future development trends of movie soundtracks. Newman and his son, Williams, Hans Zimmer, Morricone, John Horner... Almost all the masters of the soundtrack that can be imagined have video materials in the film. Film score masters, always love music more than the movie...
Leonard Maltin: Music has the ability to shape and in some cases alter or even subvert what the filmmaker is communicating.
Movies Starring Marco Beltrami