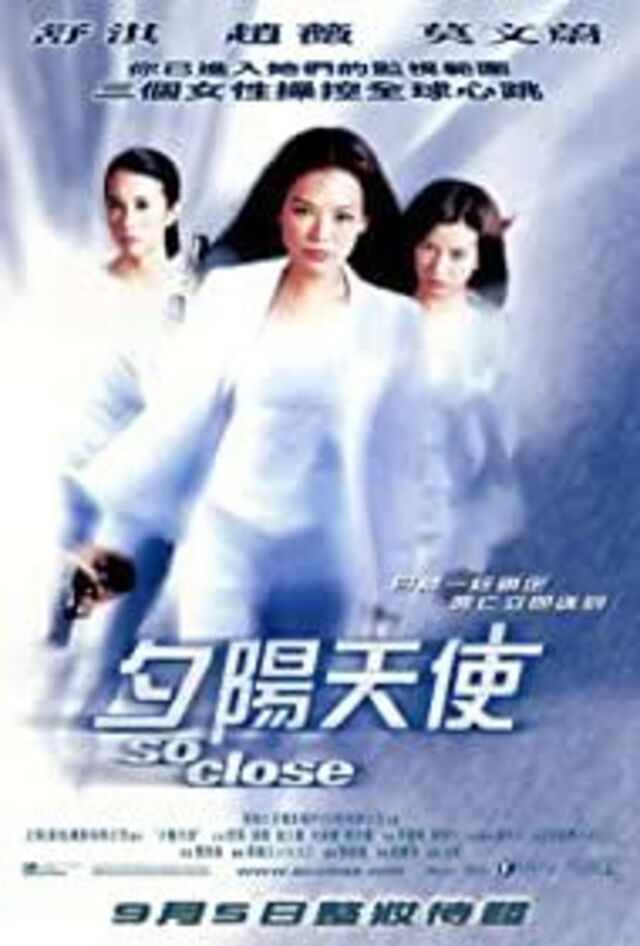 Director:
Corey Yuen
Countries of origin:
Hong Kong
Language:
Mandarin, Cantonese, English
Release date:
September 12, 2002
Runtime:
1 hour 51 minutes
Sound mix:
Dolby Digital, SDDS
Aspect ratio:
1.85 : 1
Also known as:
Gác Kiếm
Sunset Angel Natasha is the hero of the MOBA game "D10".
Details
Release date

September 12, 2002

Filming locations

Hong Kong, China

Production companies

Columbia Pictures Film Production Asia, Eastern Productions
Box office
Gross US & Canada
$76,584
Opening weekend US & Canada
$31,702
User comments
( 14 ) Add comments
By Dovie 2023-05-15 19:17:56

I watched this movie with my parents when I was very young, and it was probably the first time I saw something like love between two women on the screen, or anywhere. Looking back, I watched it at the time. The sadness of watching this movie and the feeling of being unable to let go for a long time, this ambiguous affection between women, like an electric shock, activated the seeds of sleep in my heart. Of course, I didn't realize it at the time, but almost 20 years later, I still have it. I...

By Cleve 2023-05-11 10:31:36

It's just like that~ Weird~ Since it's so strong~ plus the tragic scene, it's not...

By Gerardo 2023-03-28 16:25:44

I thought it was me who looked at Ji, until the last kiss... The poster is actually quite misleading, although Shu Qi has a lot of roles and is very eye-catching, and also contracted the only BG line of the film, but if you think about it carefully, Zhao Wei and Karen Mok are the souls Characters, their lily play is the main...

By Chauncey 2023-03-23 04:05:45

AKA: So Close Director: Corey Yuen Starring: Shu Qi/ Zhao Wei/ Karen Mok Official Website: www.so-close.com Release Year: 2002 Language: Cantonese/Mandarin Country/Region of Production: Hong Kong imdb link:...

By Benjamin 2023-03-02 07:44:37

Zhao Wei's feelings for Karen Mok are not a little bit. I felt that way 9 years ago, and it's even stronger now. Just why don't you admit...
Sue: [subtitled version] Don't forget the cake and candies I ordered from the Orchid Bakery.

Hong Yat Hong: [subtitled version] A gun is like a bird. If you don't grab it tightly enough, it flies away. If you grab it too tightly, it will die.

Master: Sometimes the most dangerous place turns out to be the safest.
Movies Directed by Corey Yuen