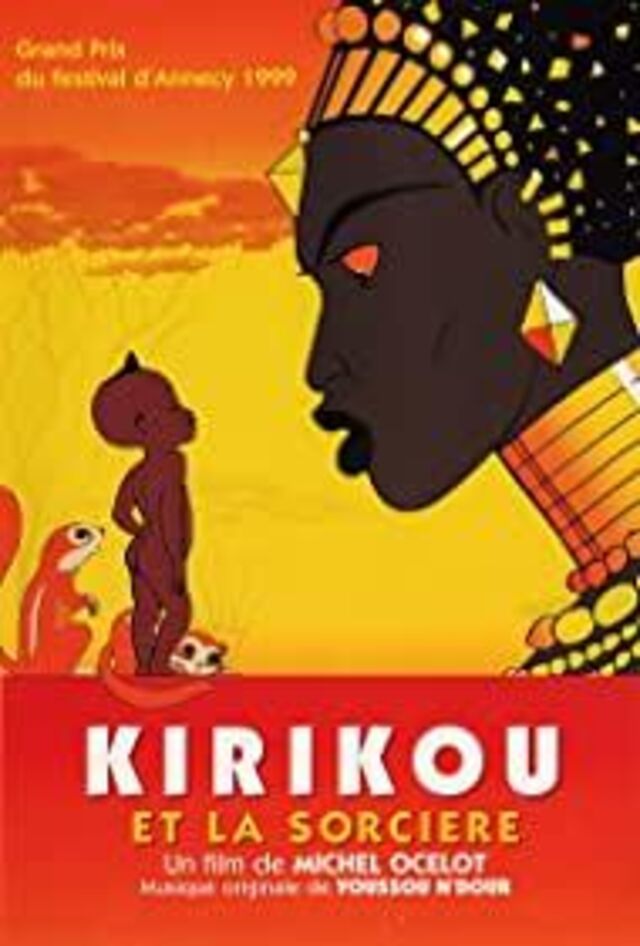 Kirikou and the Sorceress
Director:
Countries of origin:
France, Belgium, Luxembourg
Language:
French
Release date:
October 27, 2000
Sound mix:
Dolby SR
Aspect ratio:
1.66 : 1
Also known as:
嘰哩咕與女巫
"The Witch and the Chill" is a French animation work that was released in 1998.
Details
Release date

October 27, 2000

Production companies

Les Armateurs, Odec Kid Cartoons, Monipoly Productions
Box office
Budget
€3,800,000 (estimated)
Gross worldwide
$281,179
User comments
( 19 ) Add comments
By Kole 2023-05-30 23:17:08

http://v.youku.com/v_show/id_XMjgzNTgwMzY4.html Haha, what an original and cute...

By Cassandre 2023-05-11 02:31:07

Chilling and the witch are a bit sudden. Anyway, they turned into beautiful men in the...

By Liana 2023-04-09 13:30:23

It's super beautiful, the part where little Kirikou proposes to the witch is a...

By Marlon 2023-03-11 23:45:34

Silhouette, Little Black Adventures, Witches Witches, Unexpected...

By Murray 2023-03-09 16:52:39

The only big villain turned out to be those...
The Old Man: We'll take you back, but we won't take the Sorceress!

Kirikou's Grandfather: Tell me, what if the rock had refused to open for you?

Kirikou: I would have dug a hole...

Kirikou's Grandfather: [chuckles as Kirikou explains]

Kirikou: I would have used this knife, the knife from my father!

Kirikou's Grandfather: Ah yes. It was I who gave it to him.

The Mother: You have grown tall and handsome, my son!
Movies Starring Doudou Gueye Thiaw