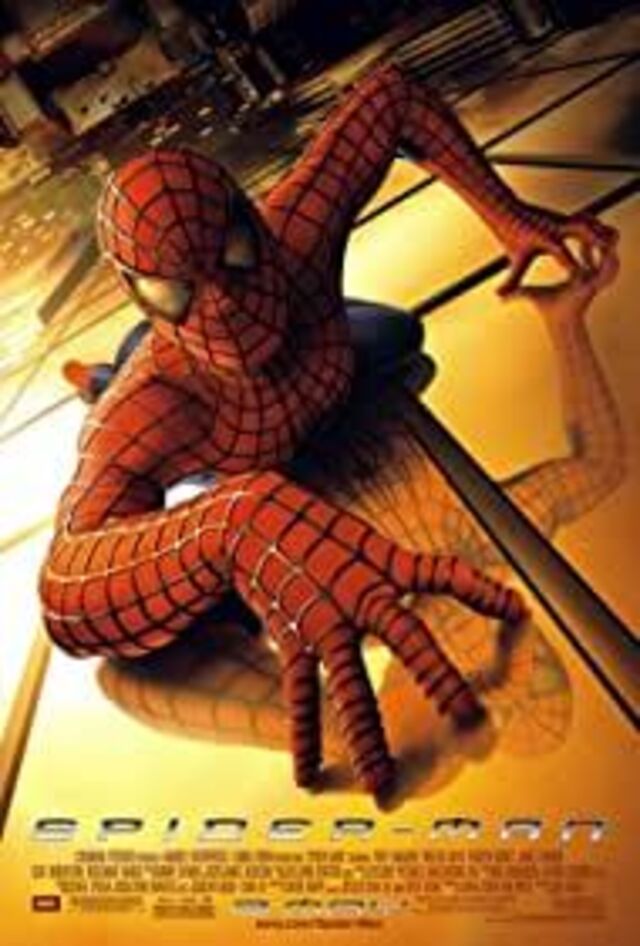 Director:
Sam Raimi
Writer:
Stan Lee,Steve Ditko,David Koepp
Countries of origin:
United States
Language:
English
Release date:
May 3, 2002
Runtime:
2h 1min
Sound mix:
DTS, Dolby Digital, Dolby Atmos
Aspect ratio:
1.85 : 1
Also known as:
Spider-Man: The Motion Picture
Peter Parker (Spider-Man) is the Superhero under the American Marvel Comics comics , co-created by screenwriter Stan Lee and painter Steve Ditko . It debuted in the 15th issue of "Amazing Fantasy" ( August 1962), because of its popularity, a few months later, he began to have a single-line comic with himself as the protagonist.
Spiderman, whose full name is Peter Benjamin Parker (Peter Benjamin Parker), is an ordinary student in the United States. After graduation, he became a reporter for the Daily Horn. Because he was accidentally bitten by a spider that had been exposed to radiation , he gained the same superpowers, superhuman endurance, reflexes, agility and speed as the Spider. And invented Web Shooters , and since then became Spider-Man (Spider-Man) to guard New York City .
Details
Release date

May 3, 2002

Filming locations

Queensboro Bridge, Manhattan, New York City, New York, USA

Production companies

Columbia Pictures, Marvel Enterprises, Laura Ziskin Productions
Box office
Budget
$139,000,000 (estimated)
Gross US & Canada
$407,022,860
Opening weekend US & Canada
$114,844,116
Gross worldwide
$825,025,036
User comments
( 52 ) Add comments
By Mortimer 2023-01-20 20:04:16

Ordinary people's superhero dream, superheroes commit suicide. Compared to the rich second-generation Batman, Spider-Man's equipment is really rudimentary, and the Green Devil's clothes are too stupid... When I'm sitting on the bed trying to reach the potato chips on the table, I wish I could too....

By Dawn 2023-01-10 11:41:56

For a big-produced superhero film adapted from comics, the attention to the small details of the characters and storyline is not neglected, which is really refreshing for the...

By Sigurd 2023-01-10 11:07:30

The choices you make now will determine who you become. He jumps between buildings, more fun than riding a roller coaster~! The heroine is so...

By Houston 2023-01-05 05:32:21

The childhood idol, Wen Tun, whose plot changed from a comic-based movie, added many elements of human nature, but the special effects were not good...

By Rubye 2023-01-03 00:48:20

Quote: The stronger the ability, the greater the responsibility. Remember to add "-" to spider-man, otherwise his creator Stan Lee will be very angry...
Uncle Ben: This guy, Flash Thompson, he probably deserved what happened. But just because you can beat him up doesn't give you the right to. Remember, with great power comes great responsibility.

J. Jonah Jameson: [about Peter's pictures of Spider-Man] They're crap. Crap, crap, megacrap. I'll give you two hundred bucks for all of 'em.

Norman Osborn: [to Peter] Harry tells me you're quite the science whiz. You know, I'm something of a scientist myself.
Movies Directed by Sam Raimi
Movies Starring Tobey Maguire